Discover in this guide the characteristics of the different metal plates proposed by John Steel: stainless steel, aluminum and steel. With different criteria, find the metal cut-to-size that best fits your project.
1 - Dimensions
At John Steel, you can find metal plates up to 1490 x 2990 mm depending on the material. In our configurator, the dimensions and the thicknesses available are indicated before you order.
Our laser system can cut aluminum or stainless steel plates up to 10 mm thick or steel plates up to 20 mm.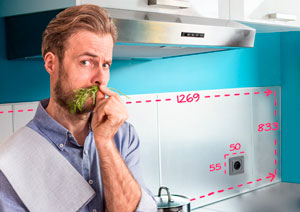 2 - Resistance
Steel, aluminum and stainless steel do not have the same mechanical strength or density. Steel and stainless steel are rather heavy metal plates. Depending on the thickness selected, they are recommended for horizontal use.
If you want a very resistant and high density material, for example to make a manhole cover, you can choose tread plates.
For a lightweight material, easy to attach in a vertical position, choose thin aluminum.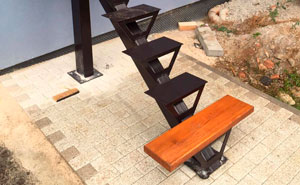 3 - Use
All metal plates do not have the same properties. It is important to know them well to choose the best metal plate that fits your project.
Aluminum and stainless steel are resistant to corrosion, so you can use them in humid environments. Steel, meanwhile, will have to be treated against rust.
Stainless steel is a safe option for the kitchen. There are no chemicals that can migrate into your food from these products. It is also resistant to high temperatures and UV.
To create a magnetic board, you can choose between steel (naturally magnetic), or ferritic stainless steel with its old mirror-like finish.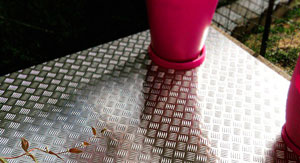 4 - Finish
Metal plates are produced in many types of finishes, with mechanical properties or purely aesthetic.
If you want a safety flooring product, you can choose between steel tread plate, aluminum or stainless steel diamond plates. The added texture reduces the risk of slipping.
For your kitchen splashback, we recommend brushed aluminum with a special treatment that avoid fingerprints. It can also be used for door protection plates.
For a sophisticated rendering, you can choose brushed stainless steel. This finish provides a nice bright and brushed appearance to your metal plate.
You can also choose between a mirror finish which is available in stainless steel, or perforated aluminum to make a ventilation grille.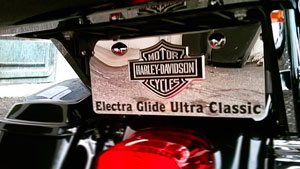 Summary of the characteristics of metal plates