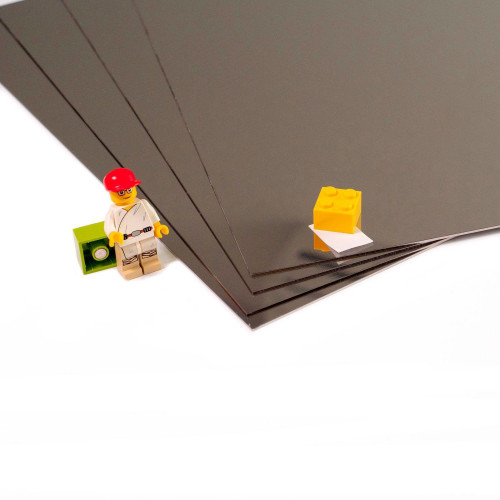 Reflective magnetic 430 stainless steel
Attractive but also smart!
-
Price according to your measurements ! 
Magnetic
Old mirror appearance
Comes with film protection
If you have a DXF file,, upload it here..
Appearance
As well as being magnetic, this stainless steel is often sought after for how shiny it is as it looks like an old mirror. 
Uses
Ideal for decorative purposes, you can use 430 magnetic stainless steel to make a magnetised notice board for adding your shopping list and postcards to or for giving furnishings or bars a really classy look.
Characteristics
The reflective side of this ferritic annealed 430 stainless steel is protected by a film to prevent marks or scratches during everyday use.
Technical informations
Minimum dimensions

40 x 40 mm

Maximum dimensions

2480 x 1230 mm

Thickness

Look

Visible scratches on the non-filmed side (back)

Utilisation

Défaut