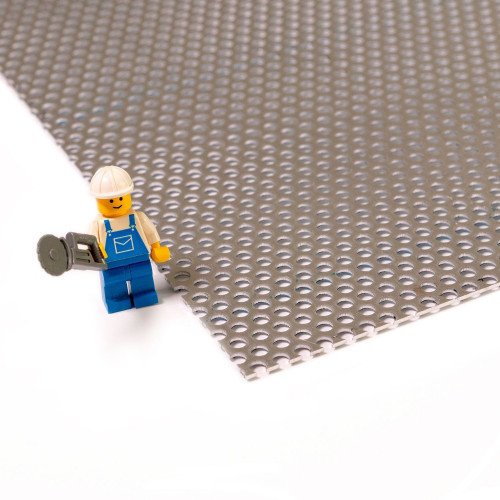 Perforated aluminum 1050A
Little holes, little holes, little holes everywhere!
-
Price according to your measurements 
Shock resistant
Doesn't rust
Modern look
If you have a DXF file,, upload it here..
Appearance
Raw and rough, perforated aluminium sheet is a must have for industrial decor.
Use
AW1050A perforated  aluminium is perfect for railings, gate frame decoration or as a wall mounted tool holder. Its regular perforations make it an ideal decoration material while allowing a flow of air.
Characteristics
Perforated aluminium is flexible and lightweight: 2.2 kg/m2. Not needing any rustproofing, this pierced aluminium sheet is easy to machine and has good corrosion resistance in non-marine environments.
The perforations are round, 5 mm in diameter, arranged in a T, and the spacing is 7 mm.
Technical informations
Minimum dimensions

40 x 40 mm

Maximum dimensions

1980 x 980 mm

Look

Scratches visible on both sides (*)