How to make a custom wooden shelf?
25 septembre 2019
Despite all your furniture, are you still lacking storage space? Perhaps there's a space you're not using to its full potential! You've probably already guessed what I'm talking about. I'm talking about your walls. You've got walls everywhere, in your living room, bedroom or kitchen and they are a real boon when it comes to creating extra space. 🤓 By asking around his friends and family, John came up with the idea of making a custom wooden shelf and sharing this creation with you in DIY month!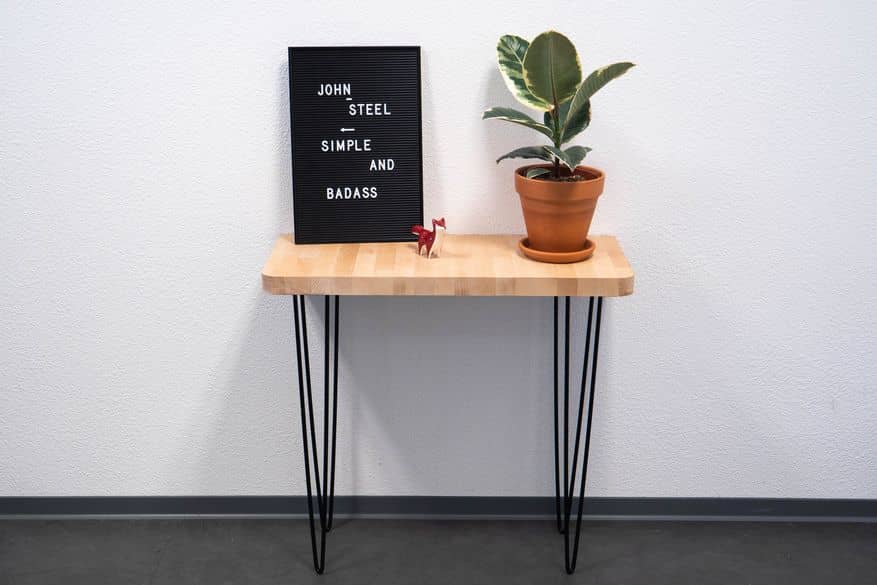 Practical and easy to make, for this project I decided to use a white compact laminate with a white core! This modern, tough wood is a safe bet for interior design. Ideal for dry and humid environments, with white compact laminate (or white formica) your custom shelves will blend in with your walls while providing storage space to suit your needs.
With « easy » as his watchword, John came up with a wood shelf specially for you made of minimalist compact laminate that is easy to make and even easier to put up. 🤩
Tutorial No. 1 of DIY month: make a custom shelf
Our wooden shelf is really on trend and is even nicer as it's a custom creation. Nothing could be simpler to make; you just have to carefully follow the steps below! ⤵️
Step 1: Measurement/design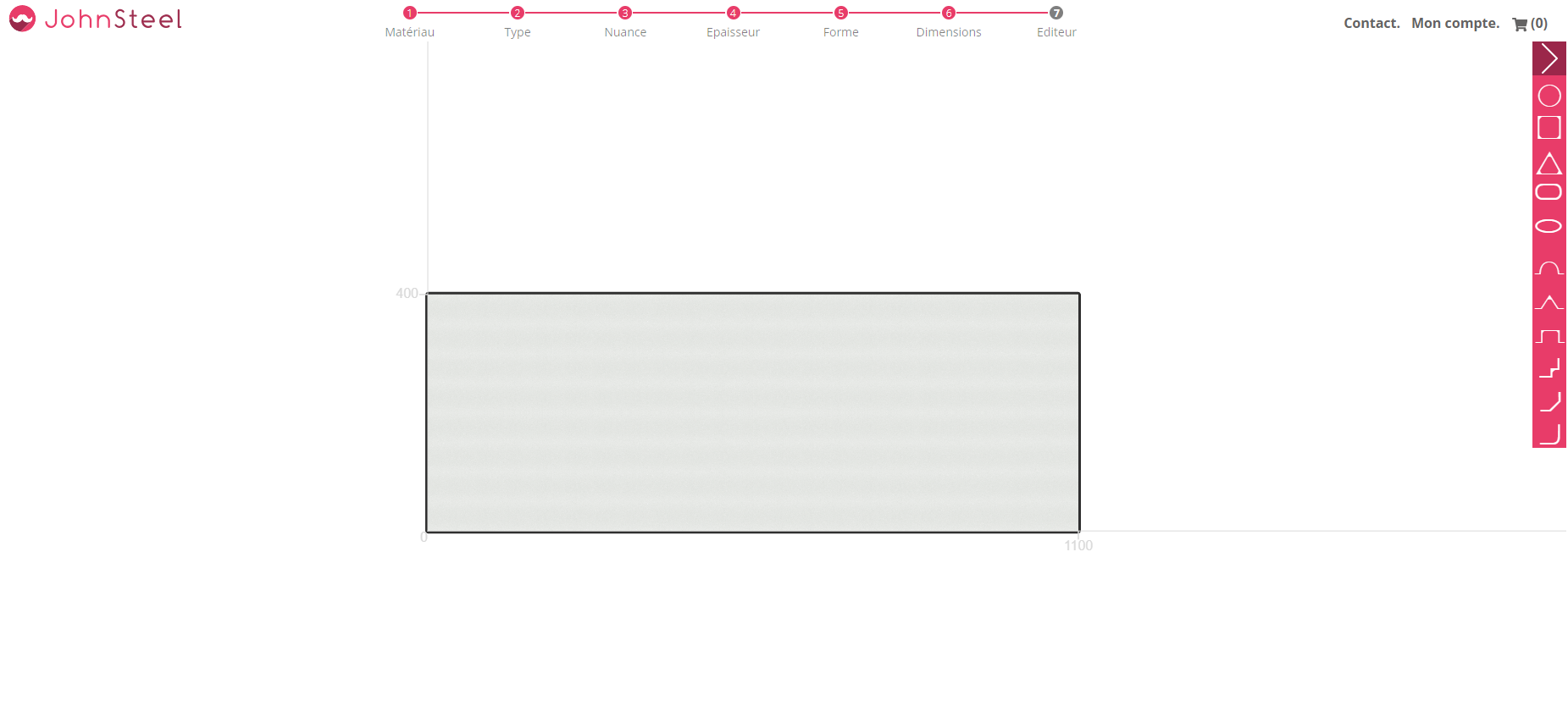 After sketching it on paper and choosing the wood, you just need to go to the configurator then enter the dimensions in mm!
Once the wood was custom cut, I had to find a way of attaching this shelf to the wall in original style but that would also transform this wall storage into a really designer piece for the home. That's when I got the idea of using coloured straps that would be able to take the weight of the shelf as well as the plant or home accessory on it. After visiting several shops, I finally came across these straps in an ironmonger's that was selling them by the metre ✂️. The important thing here is to work out more or less what length of straps you need to fit your shelf perfectly so you don't end up with a couple of centimetres missing 😵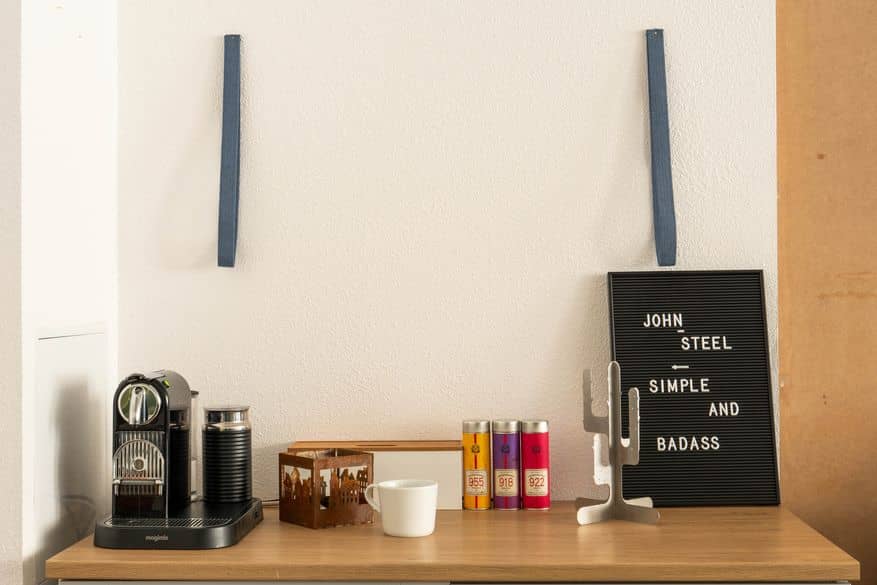 One little tip: you can change things up by using different colours for the straps or even leather straps, it's up to you 😉
Step 3: Assembling the shelf #rollupyoursleeves
The hardest thing now was to choose the location and the ideal wall for this shelf with its simple yet effective look! Personally, I felt the coffee area wall leant itself to this shelf perfectly, so, armed with my drill, brackets and screws, it was time to set to work. And hey presto! In just two or three quick steps, the holes were done. With a bit of elbow grease and a hammer, the brackets were soon in place. 👏 Brigitte took one pre-cut strap and I took another in the same colour and we both fixed them in place. Once that was done, it was high time we slid in our compact laminate panel and then all we had to do was shift it until it was perfectly balanced!
-To complement this custom shelf, a little plant and some home accessories will make your wall look really appealing!
If you want to make your own custom wood shelf, you can change the measurements to suit your needs and what you've got in mind 🧐
I love this shelf! Time to make my own
As you may have noticed in this DIY month, wood has lots of possibilities when it comes to making interior furniture, home accessories for your living space, or simply storage to make your life easier. With or without metal, using our custom wood cutting services, you can give free rein to your imagination.
See you soon,
John