Wood for a staircase renovation full of Steel
8 septembre 2021
Ideal for renovating a damaged staircase, wood remains timeless for this type of project. This very resistant and low-maintenance material will dress up your interior, while keeping a pleasant and modern touch. Do you need to restore an old wooden staircase ? Or to replace your damaged steps ?  Then discover how to renovate your staircase with custom-made wood thanks to our easy-to-use online configurator.
With the help of this article you will be able to renovate your wooden staircase on your own. First, you will need to order your custom wooden stairs. To do this, you can go to the John Steel website and use our configurator, specially dedicated to this purpose. Thanks to John's services, you can easily configure your steps in a few clicks. You will need to enter all your measurements, as each step is different. For an optimal result, we advise you to use glued laminated beech for its resistance and ease of use.
⚒️ The preparation of the support
Before installing, it is necessary to prepare the support to maximize the adhesion. Thus, remove if necessary the old materials present on the stairs type : carpet or old wood. After this step, you will have to scrape the steps to remove the remains of glue to obtain a smooth and flat surface.
⚒️ The installation of the wooden steps
Once everything is clean, simply fix the wooden stair treads with a special wood glue, provided for this purpose. You can also choose to make your risers out of wood or paint them for an original look.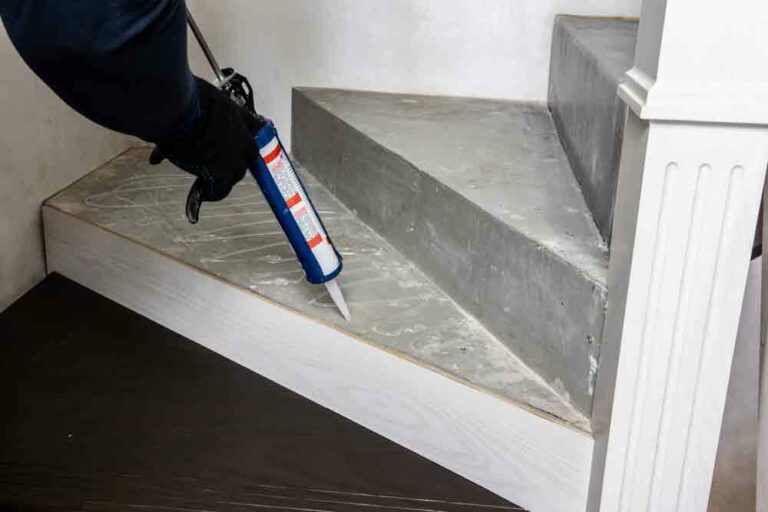 After renovating your wooden staircase, it is important to think about applying a wood varnish for a flawless protection and a shiny finish. Its purpose is to protect the wood against stains or possible impacts or stains. It is an essential product to bring the final touch to your staircase renovation project.
Don't forget to send us your renovations with John Steel, we'll be happy to share them to inspire our new Steelsters. 🤘🤩
See you soon, 
Brigitte