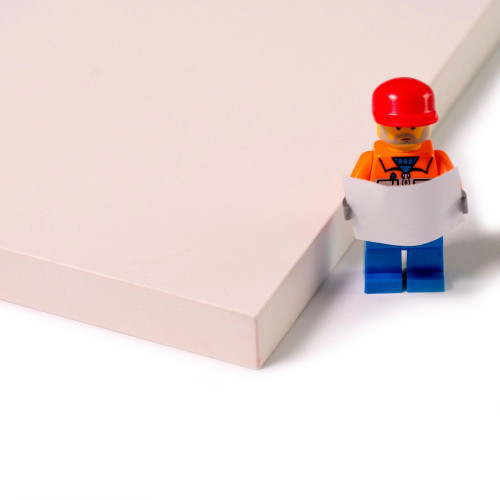 Hpl sheet white core
White as milk
-
Price according to your measurements 
Ideal for indoors furniture
No treatment required
Moisture-resistant
Appearance
This type of decorative white hpl sheet has a stunning white core to contrast with the two white outer surfaces. You can create trendy shelves or book units with a graphic look.
Uses
Hpl sheet white core (or High pressure laminate)  is the ideal material for your custom worktop or wooden kitchen splashback.  White compact laminates with a white core can also be used indoors in humid areas (bathrooms, swimming pools) or for items that get a lot of use (office furniture, table tops).
Characteristics
White compact wood laminates with a white core are very dense panels that are resistant to impacts and heat as well as organic and chemical solvents. The surface of this kind of panel is very easy to clean and is scratch resistant.It also meets the hygiene standards for use in the food or health sector.
The wood used to make compact panels also respects the FSC standards for a sustainable forest economy.
Technical informations
Minimum dimensions

240 x 240 mm

Maximum dimensions

1800 x 1200 mm

Color

White