A magnetic board to magnetize all your photos
18 août 2021
Are you looking for a magnetic plate for the interior decoration of your home or office ? No worries, discover our stainless steel or steel magnetic plate made to measure. Choose your dimensions, we will cut them for you. These plates are ideal for magnetizing photos, magnets, shopping lists … 
A magnetic plate with style 
A magnetic board can be very useful to arrange your photos, postcards, announcements and reminders 📝On the Internet or in DIY stores, we can quickly be disappointed with the quality of the products we are offered. 
The material used is often too soft and not magnetic enough. As for the size, it can also be a problem : we can't choose the desired dimensions. No worries, we have what you need. With our online configurator, you can enter the measurements of your magnetic board.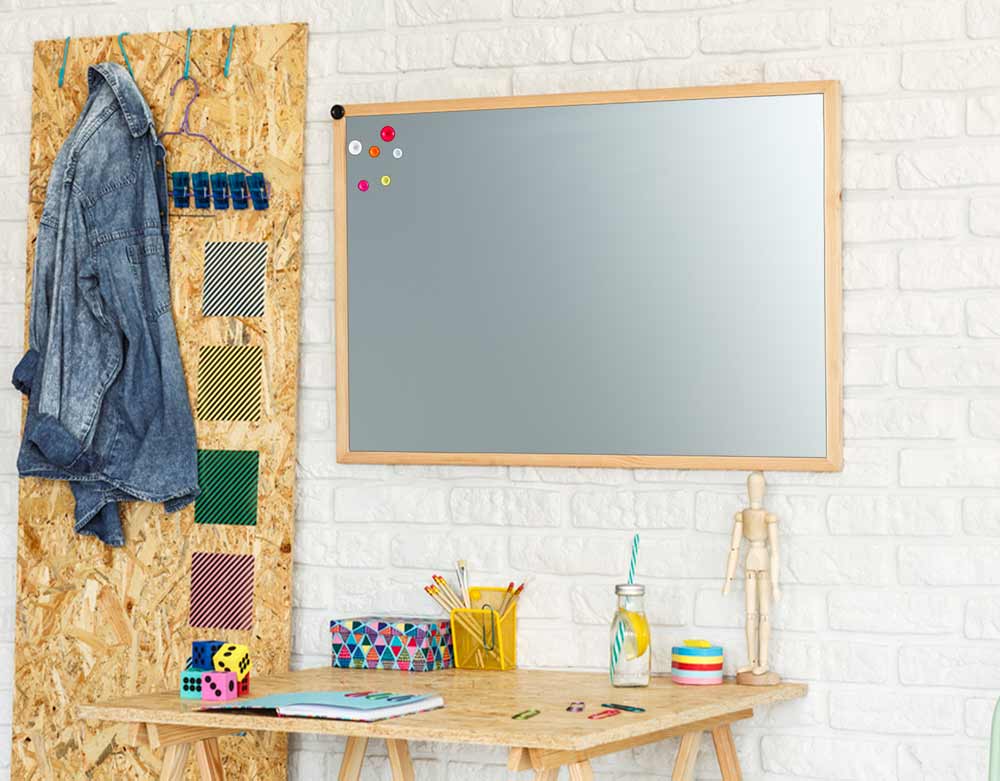 You can also personalize your boad as you wish by adding shapes. The materials we use to manufacture your magnetic boards are steel and ferritic stainless steel. 
Cut out your own custom magnet board
How to fix a magnetic plate or board ? 
For the adhesive side, we recommend using
double-sided foam adhesive
which is very strong and thin enough (1 mm) to remain discreet. However, if you have smaller parts, a simple double-sided tape will do.
Magnetic stainless steel
is more aesthetically pleasing because of its mirror-like reflectivity.
To avoid scratches on the surface due to use, we advise you to use non-metallic magnets which will be less aggressive for the magnetized surface 😉
See you soon, 
Brigitte 
Did you make a custom piece with John Steel ? 
Take advantage of a promo code on your next order by sending us photos of your work and an explanation of your project ! Let's get started !