Our top 3 to design your exterior with Steel !
1 septembre 2021
Need inspiration to beautify your garden or patio ? Discover Brigitte's ideas to design your exteior with openwork metal panels that can be customized endlessly. A pergola to protect you from the sun, a view breaker to protect you from the eye or an air conditionner cover to improve your outdoor aesthetics. 
☀️ Say no to the sun that dazzles you on the terrace at cocktail hour ! And yes, to the beautiful openwork metal pergola ! Create an original steel or stainless steel / aluminium roof using our online configurator or your DXF file. 
☀️ In addition to its shading capacity, the pergola will cast a pretty shadow on your terrace, because all patterns are allowed ! 
☀️ The metal is ideally designed to resist UV rays and blad weather, so you can enjoy your metal pergola for many years. 
☀️ For even more customization, you can even paint your pergola roof with a special metal paint.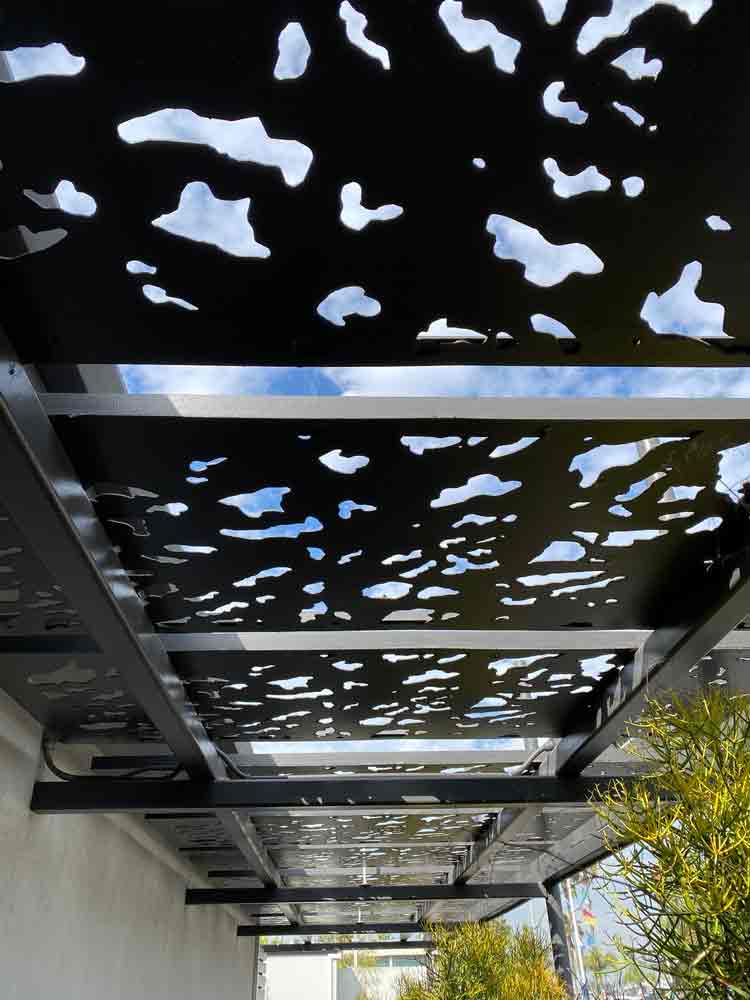 A nice metal screen will protect you from the eyes and delimit your property thanks to its occulting and decorative function at the same time.
With the help of a DXF file, you can create your openwork metal panels according to your desires for a modern and 100% customizable aesthetic.
For a vintage touch but just as original, you can also opt for Corten Steel. Ultra resistant to outdoor weathering, it does not require any particular maintenance.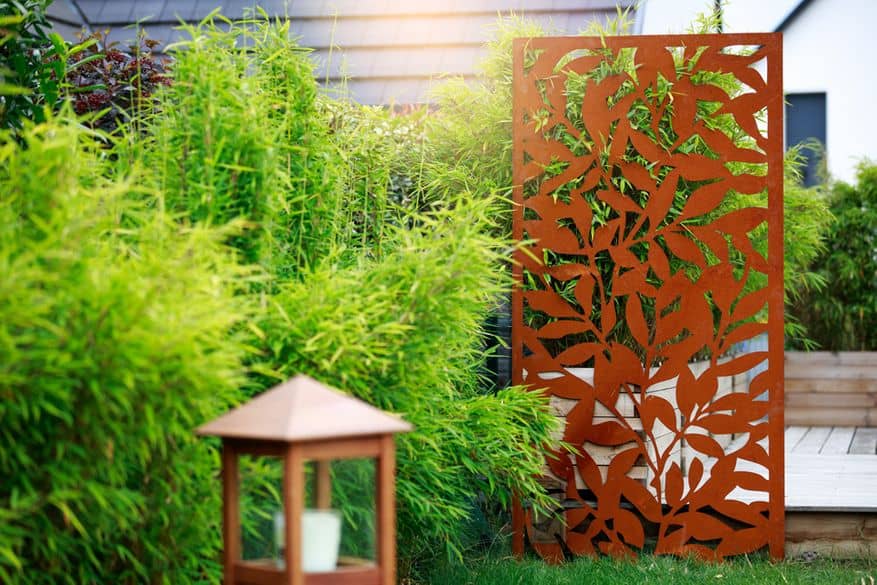 Realization of a wall cover or low wall cover in metal
Want to make your own metal wall cover to embellish your exterior ? Bring your plans to create a DXF file ! John will take care of the cutting as well as the realization of the holes in the metal sheets so that you can place the screws for the assembly of the various parts necessary to its manufacture. 
All you have to do is assemble it and paint it to your liking for even more #steel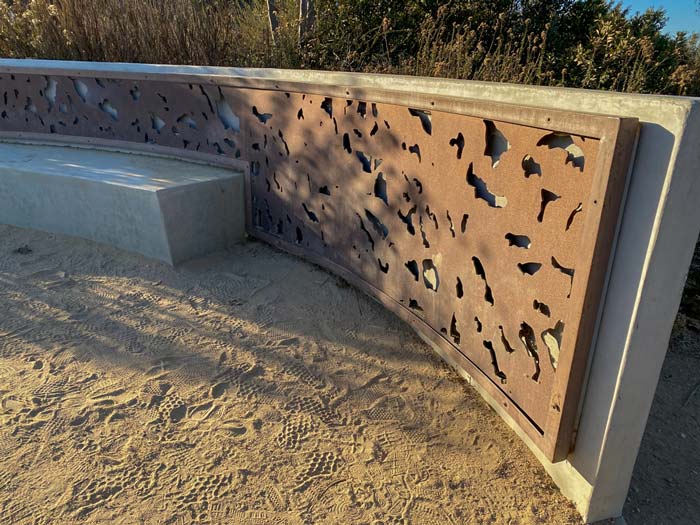 Don't forget to send us your most beautiful creations with John Steel, we'll be happy to share them … something to inspire new Steelsters
See you soon
Brigitte 😁