Metal sculptures to decorate your garden
29 septembre 2021
Often used for public garden decoration, metal sculptures are increasingly being created and used for home exteriors. With a wide range of choices and creative possibilities, metal garden decorations can be adapted to any garden style. Design, rustic or contemporary with outdoor sculptures dress up your garden and green spaces all in metal ! 
What style of sculpture for what style of garden ?
Style ? It's real matter of taste ! It's like the colors, everyone finds the right shoe. With garden decorations and metal sculptures, it's exactly the same thing. The most important thing is to keep a real harmony in your green spaces or garden.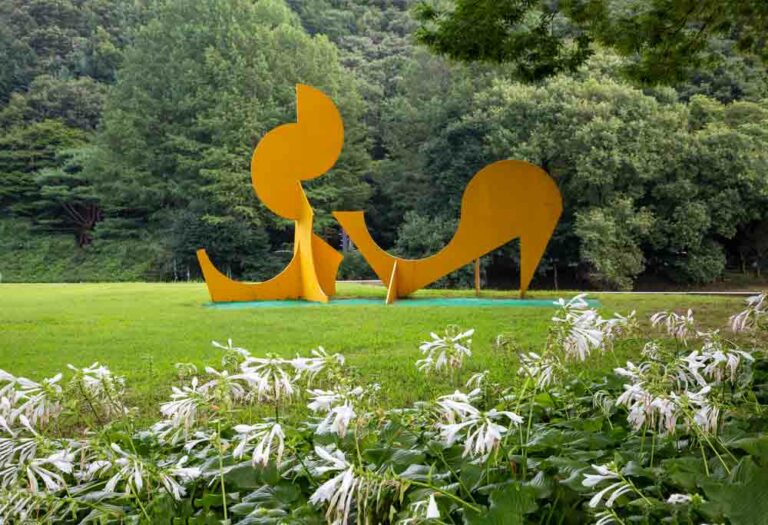 Abstract art in metal sculpture
Metal is a very popular material for modern designers and creators. Clean lines, sober shapes or on the contrary extravagant, with abstract art, everything is possible. The only limit is your imagination, outdoor sculptures will allow you to give free rein to your creativity and garden decoration is no exception.
The natural metal sculpture
If abstract art is not your cup of tea, I have something else for you : natural animal sculptures. Whether it's for a zen, rustic or modern atmosphere, the representation of animals in sculpture are also very good decorations for your green spaces.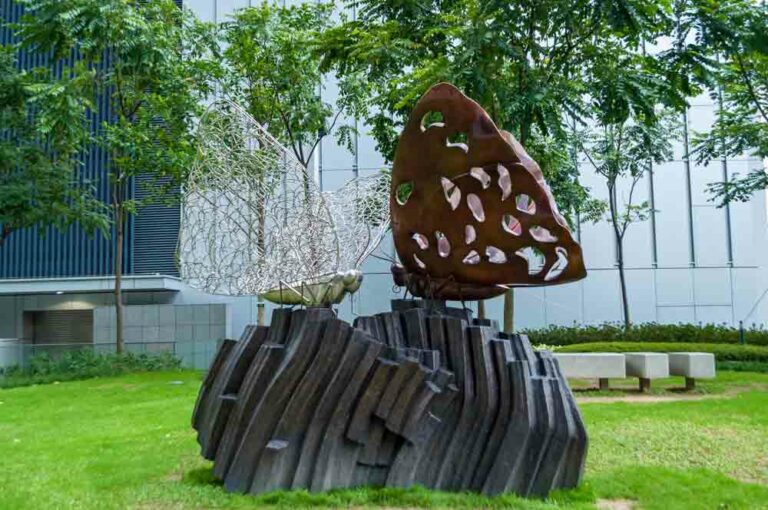 There are many ways to decorate an outdoor garden with metal animal cutouts. It can go from a sculpture from the simplest to the most complicated. As for example on this realization which is an assembly of more metal plate to achieve the creation of a butterfly more real than life. On the contrary, it's quite possible to make simpler sculptures, but not less worked. There are metal garden sculptures, but not less worked. There are metal garden sculptures to be pricked on the ground or hung on a low wall, which will allow to obtain a superb result !
Where to place a metal sculpture in an outdoor garden ?
Now, that you know more about the different styles of sculpture for a metal garden decoration, it's time to tell you more about the ideal placement for an outdoor metal sculpture. 
There are many ways to make and place a metal sculpture in a garden, but I will focus on the two most commonly used. 
You have imagined your garden design around your sculpture, in which case your project will have a true central position in your garden. Whether your garden sculpture is abstract or with a more zen style, the choice is yours; if you want it to become the centerpiece of your garden design.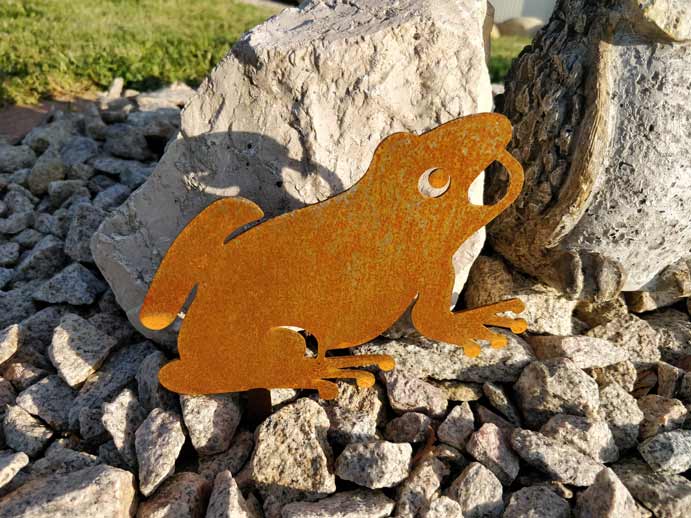 Realization of a sculpture in corten steel for plate
Now that you know more about garden sculptures, why not get started on decorating your own garden? Good question, isn't it ? 
On that note, I'll leave you to ponder and see yous soon for next decorating ideas !
Brigitte