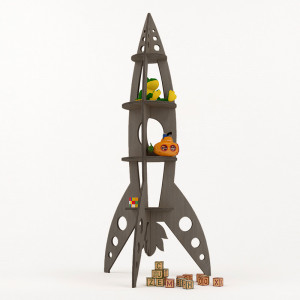 • Easy to assemble
• Sustainable over time
• Suitable for children
To tell you more
Looking for a wooden children's bookcase ?
Explore our varied range of wooden bookcases for bedroom decor, designed to encourage reading and organization from an early age. Our colorful and functional wooden bookcases provide a fun and safe space for your children to store their favorite books and toys. With our playful designs and durable materials, creating an attractive and inspiring reading nook has never been easier.
Discover our tailor-made models that grow with your child, while adding a touch of creativity to their space. Don't wait any longer, find the ideal library that will make your child's imagination shine!
What is special about our medium wood bookcases ?
Fiberboard wood is known for its lightness compared to other types of wood, which makes it more manageable and easier to transport. This characteristic makes it a preferred material for furniture, including decorative bookcases. In addition, medium wood is also appreciated for its ease of assembly.
Medium wood bookcases are often designed to be assembled and disassembled with ease, which is a huge advantage for those who prefer to assemble their furniture themselves. The smooth, consistent nature of medium wood also allows for more precise and aesthetically pleasing assembly, helping to make the assembly process easier.