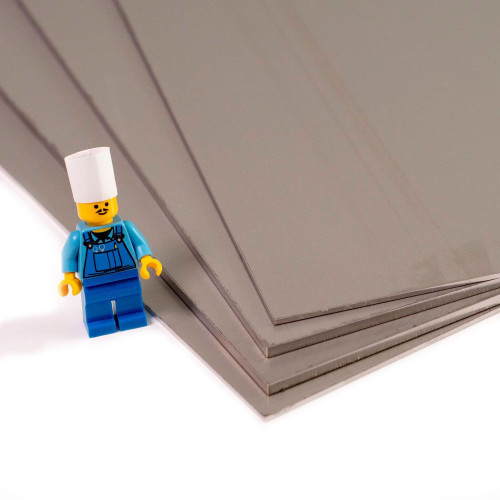 Bright stainless steel
Dany's favourite stainless steel
-
Price according to your measurements
Film protection
Suitable for contact with food
Resistant to high temperatures
If you have a DXF file,, upload it here..
Appearance
The natural shine of stainless steel is preserved thanks to the protective film that has been applied to the sheet. Suitable for contact with food, it is hygienic and resistant to high temperatures and UV rays, unlike aluminium. Ideal for both indoors and outdoors use, plain, shiny 304L stainless steel can be used to cover furniture, renovate your garden table or refurbish a kitchen worktop.
Use
To keep it clean, John advises you to use a fairly soft cloth to avoid scratching your custom stainless steel sheet.
Characteristics
This bright stainless steel sheet is protected by a film to prevent any marks or scratches appearing on the shiny side.
Technical informations
Minimum dimensions

40 x 40 mm

Maximum dimensions

2980 x 1480 mm

Thickness

Look

Visible scratches on the non-filmed side (back)

Utilisation

Défaut