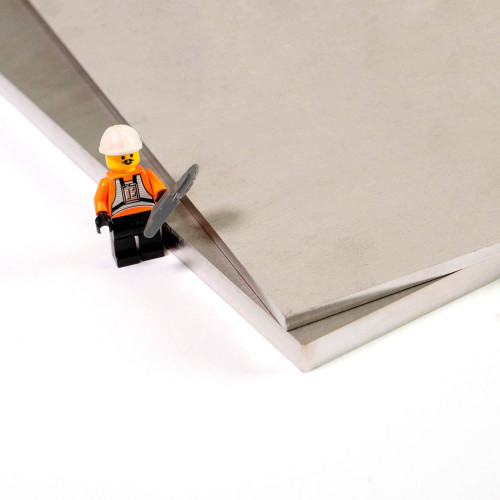 Raw Stainless Steel
Really tough stuff!
-
Price according to your measurements ! 
Stainless
Durable
Suitable for TIG welding
If you have a DXF file,, upload it here..
Appearance
This material is quite like ordinary steel, because it is thick and it is unpolished. Indispensable for many uses thanks to its immunity to rusting, it is suitable for food use (in kitchens and professional buffets) and for damp environments.
Use
Ideal outdoors, to turn your barbecue area into a summer kitchen or for a griddle, choose 304L raw stainless steel.
Characteristics
Raw stainless steel, is as heavy and strong as ordinary steel but doesn't rust. And what's more, it doesn't need any treatment.
Technical informations
Minimum dimensions

40 x 40 mm

Maximum dimensions

2980 x 1480 mm

Thickness

Look

Scratches visible on both sides (*)

Utilisation

Défaut