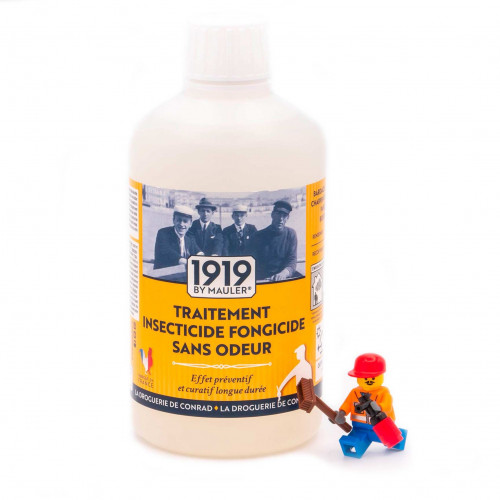 Insecticidal and fungicidal treatment
Stressed about insects and fungi? Don't worry, because this insecticidal and fungicidal wood protector by Mauler will preserve your wood panels from unpleasant surprises. This wood protector is very popular with wood crafters and can be used in two different ways:
     

To protect brand new wood panels straight out of our cutting centres

     

To renovate old wooden panels
Like all of Mauler's products, this is professional-grade quality. This special wood protector will preserve your wood panel(s) from termites, insects, parasites and other wood-loving fungi.
The other advantage of this insecticide and fungicide treatment:
Usually, wood protectors are applied to a brand new or sound wood panel that doesn't have any insect issues. But this wood protector by Mayler can also be applied to furniture that needs a good makeover. This odourless solution is preventative and also works as a treatment to keep your wood healthy for many years.
.
Technical informations
Color

Clear

Volume

500 mL

Coverage

10m² / L / coat