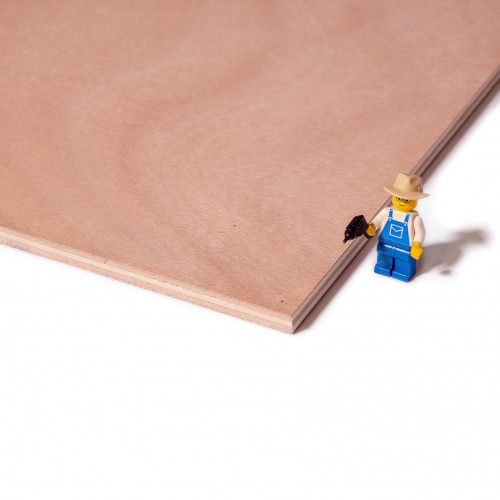 Marine plywood
Ply high with this plywood
-
Price according to your measurements 
Heatproof
Homogenous and flexible
Moisture-resistant
Appearance
With its appearance of solid wood, marine plywood made entirely from okoume can also be sanded so you can apply a paint or a varnish depending on what you prefer or to match your home's interior.
Uses
CTB-X okoume plywood, CTB-X Bardage (weatherboarding) plywood or CTB-X Marine plywood means wood panels that stand up to everything. These kind of wood panels can be used to make fittings for your bathroom, office or kitchen or to make custom shelves for an external garage.
Characteristics
Okoume plywood  is made of several layers that are bonded together. These thin sheets of wood (each layer is called a "ply") are glued together and hot pressed in accordance with the EN 314-2 class 3 standard which results in a material that is resistant to moisture, weight or even mechanical bending, which can then be custom cut for you without splinters.
Technical informations
Minimum dimensions

240 x 240 mm

Maximum dimensions

1800 x 1200mm

Color

Light beige