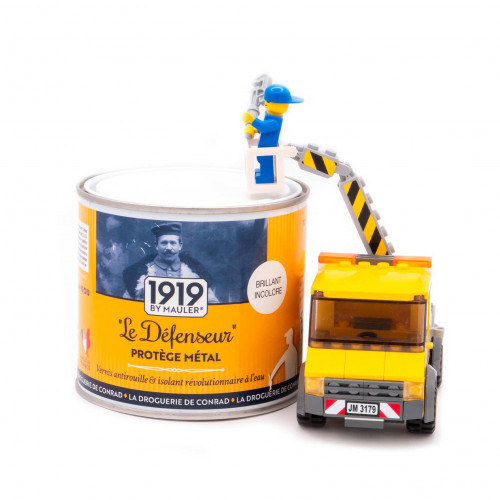 Le Défenseur by Mauler - rustproofing metal protector
Le Défenseur by Mauler is a special exterior varnish ideal for optimal protection of your metal items. Its main strengths are being rustproof and providing long-lasting protection. Whether you use it on untreated stainless steel, non-slip steel or perforated aluminium, you can use this clear coat for all sorts of metal panels.
How to apply ?
 If you want the best protection for your sheet metal, it is advisable to apply 2 to 3 coats so that the clear coat is as effective as possible. Your metal will be protected from corrosion for many years as this is a professional-grade and specially formulated product.
Made using an innovative process, this clear coat isn't formulated using a white spirit base but actually dilutes with water. This formula helps prevent odours and toxic fumes.
Technical informations
Color

Clear

Volume

500 mL

Coverage

"Le Défenseur" rustproofing metal treatment